DueGiorni
Starting at: €31,00
| | | |
| --- | --- | --- |
| Quantity | Discount | Discounted price |
| 2 + | 50% | - |
font sampler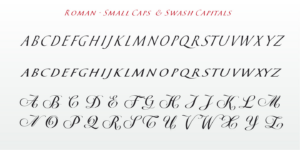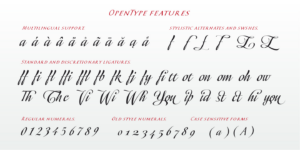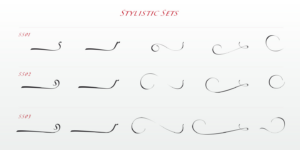 Description
DueGiorni regular font at introductory offer 50% off.
"Due Giorni", two days in italian language, express a measurement of time, it can be little or a lot, depending on who or what it is used for.
"Due Giorni" is a script font very expressive, fresh, agile and dynamic, hand-drawn with connected forms on slanted angle of 23ª
This font contain 542 glyphs with plenty OpenType features: Standard and discretionary ligatures, stylistic alternates, swashes, Old style figures, small caps, case sensitives and ornaments.
It come also, with three kind of capitals: Roman Capitals, Small Caps (different proportions) and Swashes.
Roman Capitals are inspired on the beautiful inscription found in the Augustorium's house in Ercolano, Naples.those letters have been carefully drawn and sculpted. Swashed Cursive Capitals are similar to 18th century penmanship.
"Due Giorni" is a versatile font that may give you the chance to create original logos and headlines, specially by many stylistic sets, ligatures and alternates that can be combined with them.