Our foundry is a collective of experimented type designers striving to produce quality fonts.
Eurotypo is an independent type foundry established in 2004 that focuses on research, design, and the production of new typefaces and large families of fonts. Originally formed in Santa Severa, Italy by Olcar Alcaide and Alberto Di Santo, the group has moved its headquarters to Valencia, Spain. Since then, Carine de Wandeleer has joined and become director of the team. We have been also focused in the education and the diffusion of the typography offering courses, workshops and lectures, as well as been organized exhibitions.
We are concentrate on the design and production of typefaces, our fonts are carefully handcrafted, all the formal and technical aspects of our fonts are controlled in much detail: readability, visibility and expressiveness as well as  the Opentype features, kerning accuracy and hinting control. This web site showcases the Eurotypo library. our fonts are available for licensing and secure electronic delivery through this site.
Thanks for supporting us!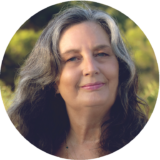 Carine de Wandeleer
Senior designer and Director
She works specially on lettering and modern calligraphy with all kinds of tools and supports in order to obtain greater expressiveness in her designs.
During subsequent digitization, she makes the necessary technical adjustments to improve the readability of the alphabets.
Studies: Graphic Design, University of Buenos Aires
Fine Arts, Calligraphy and History of Arts, Santa Ana University.
Professor of calligraphy, typography and graphic design at FADU,
University of Buenos Aires.
Workshops of lettering: Eurotypo, Malaga and Madrid.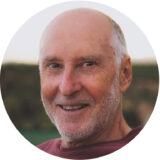 Olcar Alcaide
Senior Designer and Co-Founder
Design in Visual Communication, University of La Plata, Argentina. Graphic Design, Academie voor Beldende Kunst, Enschede, Netherlands. He has been professor at: FADU University of Buenos Aires, UNLP University of La Plata, UNLa University of Lanús and MDA (Marbella). Workshops and lectures: ADG Asociación de Diseñadores de Madrid. El Matadero. Eurotypo, Malaga – Madrid. University of Moron.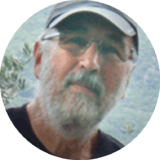 Alberto di Santo
Senior Designer and Co-Founder
Studies: University of La Plata. Graphic Designer specialist in lettering and publishing in foreign languages. Consultant at F.A.O. Rome. He teaches I.E.D. of Rome since 1988. La Sapienza University in Rome and at the University of Tor Vergata.